Be a Smart Salon Owner. Don't Buy Wrong, Buy Right at AB Salon Equipment.
Please have last 5 digits of SKU# ready when calling.
Please call us now for your best price on items tagged 'MAP'.
MAP 'Make A Phone-call'® for Best Price
Belvedere CPE150 Capri EVO Single Pedicure Spa
Pedicure Spa
Padded & upholstered chair & foot pad
Cast iron bowl w/ porcelain enamel finish
528 faucet
Handheld spray
603C back flow preventer
Clean Touch Pipe-Free Technology
Gravity Drain
Uses 4.5 gallons of water per pedicure service
Pivoting footrest
Laminate base
Electrical Requirements: 15 amp dedicated circuit with ground fault interrupter
Plumbing Requirements: Waste line 1 1/4" PVC; incoming water 1/2" NPT, all plumbing is routed through back of unit
Specify Colors:
1. Cabinet laminate
2. Bowl deck - laminate or Meganite
3. Chair & foot pad upholstery
4.Stitching or embroidery thread color - White, Black, Grey, or Beige
5. Bowl porcelain enamel color
Options:
- Heat & massage
- Meganite bowl top
- Meganite bowl top w/ heat and massage
- High capacity power drain.Lift pump. Lifts up to 10'
- Grade 2 upholstery
- Embroidered Salon Name
- Embroidered Logo
*Pedicure spa must be installed by a licensed electrician and a licensed plumber, conforming to all local and national electrical codes. Any conformance with local codes or inspections is the responsibility of the purchaser.
One (1) year on pedicure parts.
One (1) year on fixtures and parts.
90 days on sprays.
Five (5) years on enamel bowl Not guaranteed against damage from diamonds and jewelry.
One (1) year on chair upholstery, metal, plastic, and wood parts.
One (1) year on laminate. Metal laminates are designed for vertical surfaces only, other uses void this warranty.

Enamel Colors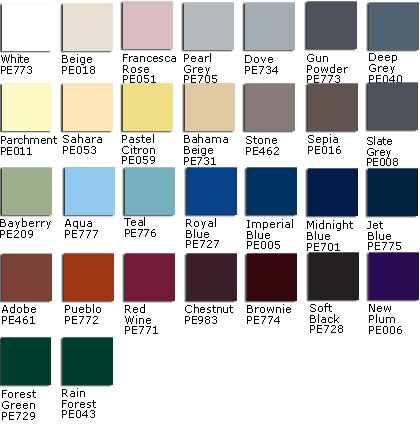 NOTE: Monitors and device screens may vary the color hue slightly and patterns may appear larger than actual size. Color samples available upon request
indicates additional cost and longer lead times.
See All Products in these categories:
Related Products
1 Total Related Products