Be a Smart Salon Owner. Don't Buy Wrong, Buy Right at AB Salon Equipment.
Please have last 5 digits of SKU# ready when calling.
Please call us now for your best price on items tagged 'MAP'.
MAP 'Make A Phone-call'® for Best Price

Chattanooga, Hydrocollators, Moist Heat Pack, Spa Treatments
Chattanooga Group is the world's largest manufacturer of rehabilitation equipment for treating skeletal, muscular, neurological and soft tissue disorders. These products contribute to better treatment outcomes in hospitals, clinics and home settings worldwide.
Perfect Equipment for massage therapy or spa settings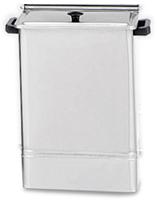 SKU: 75-14-88153
SKU: 92-14-00800